Pratt Visual Solutions is an industry expert providing décor graphics solutions for national retailers. This includes interior wayfinding, shelf level signage, exterior branding, and everything in between. Our décor products are engineered to last between 5 to 7 years.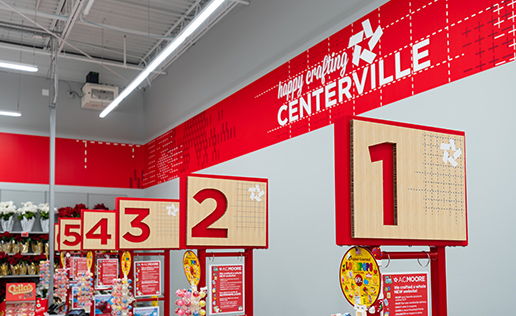 Wayfinding & Aisle Directories
Wayfinding and aisle directories are our specialty! We implement wayfinding systems for your entire store. We routinely manufacture category banners, front of store policy sign systems, and aisle directories. Our goal is to help our retailers navigate their stores efficiently.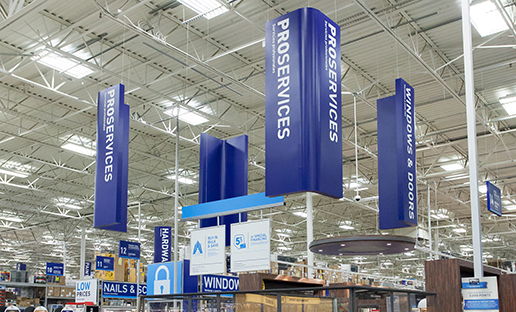 Overhead Department Structures
Every department in your retail store can stand out with Pratt Visual Solutions portfolio of departmental structures and graphics. Additionally, we can design changeable sign systems to display key services offered.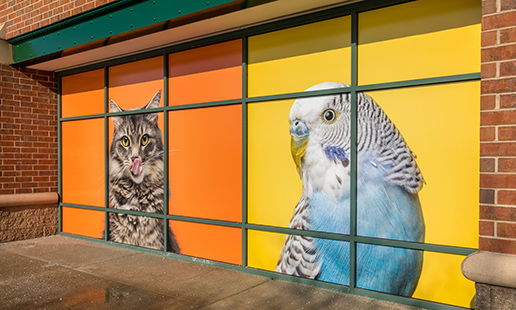 Permanent Window Graphics
Window graphics to help brand your retail location from the outside are integral parts of Pratt Visual Solution's décor portfolio. We use vinyl, styrene, and other substrates engineered to last between 5 to 7 years.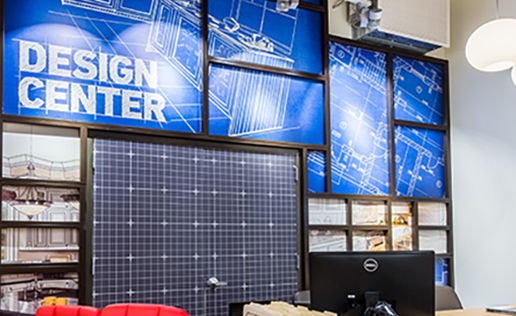 Flagship Stores & Custom Solutions
Flagship, Exceptional, and Atypical stores are our forte! Our retail customers count on Pratt Visual Solutions to deliver unique products that make these stores truly special.